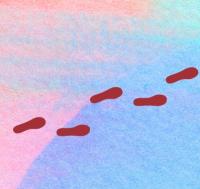 By Leslie Lieberman, MSW
ONE OF THE KEY COMPONENTS of building organizational capacity for trauma informed practice is professional development.  Staff needs training to gain basic understanding about trauma, its prevalence and impact on individuals, families, communities and organizations; what it means to be trauma informed; and specific skills and techniques for providing services in a trauma informed manner. 
It is not enough, however, to just "inform" professionals about trauma in our efforts to establish a trauma informed workforce. It is critical that we imbed and model principles of trauma informed practice in the process of traning and workforce development.
Following are some suggestions for how these principles can be integrated into the professional development experience.
Walking the Walk: Modeling Trauma Informed Practice in the Training Environment