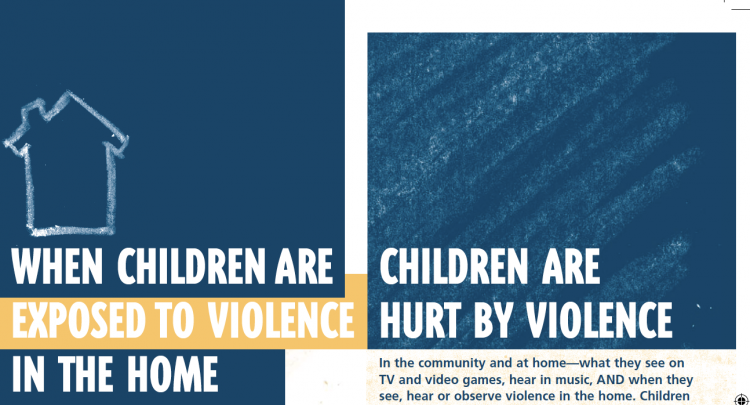 Looking for a resource to share with someone where there are children in the home and they may be exposed to violence that is happening there?
This pamphlet supportively describes what children may be experiencing, how it may affect them, and hotline & counseling resources for children, men, women and families in the Philadelphia area.
"Children are hurt by violence - in the community and at home—what they see on TV and video games, hear in music, AND when they see, hear or observe violence in the home. Children may witness fights that involve yelling, screaming, or hitting. Sometimes these fights end with someone getting hurt, badly beaten, stabbed, or even shot. Sometimes children are even in the middle of it."
Material adapted from and special thanks to: Betsy McAlister Groves and the Massachusetts Medical Society; Children's CrisisTreatment Center; Darla Spence Coffey; and the PA Chapter of the American Academy of Pediatrics. Designed through the Institute for Safe Families
Pamphlet size: 8 1/2 x 11 quad-folded 2-sided printing